Services:
SEO //
training //
consultancy //
NDY GLOBAL
(opens external website in the same tab)
is a queer fitness platform, headed by Ryan Lanji and Nadine Noor Ahmad. Truth be told, we were rather starstruck to work with them. Ryan's
majestic boar
(opens an Instagram post in the same tab)
from episode 3 of the Big Flower Fight has been haunting us ever since the show was aired, and Nadine's
Pussy Palace
(opens external website in the same tab)
is, of course, legendary.
NDY GLOBAL is an effortlessly cool brand that combines contemporary design and expertise of both club culture and the fitness world with the political will to uplift queer and trans people. In summer 2021, they approached our friends at Queer Web Design to advise them on SEO. We quickly established that this is a question of content as much as design, so Queer Web Design got us on board, and together we developed a comprehensive SEO strategy.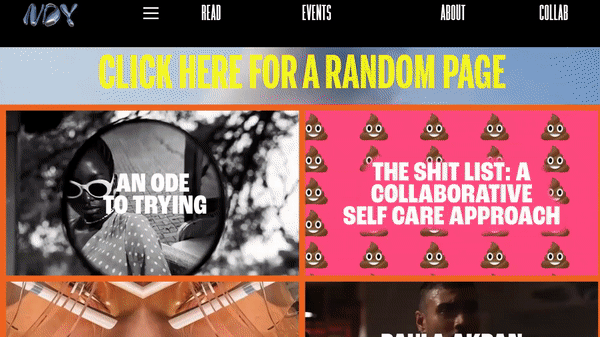 The homepage of NDY GLOBAL: a contemporary design with heavy focus on images.
What is "good" writing for websites?
In our consultancy, we are transparent about the strategic and sometimes arbitrary decisions online brands must make when they learn the mechanics of online engagement. Website copy that increases search engine ranking (what many comms agencies sell as 'good writing') is not necessarily good writing as such – it is simply writing that performs well in the algorithm of corporations like Google.
This is why our approach is always to give clients clear and simple rules to improve SEO rating, based on up-to-date evidence and research, while also being clear in when and why creatives might want to deviate from these rules in the service of other goals.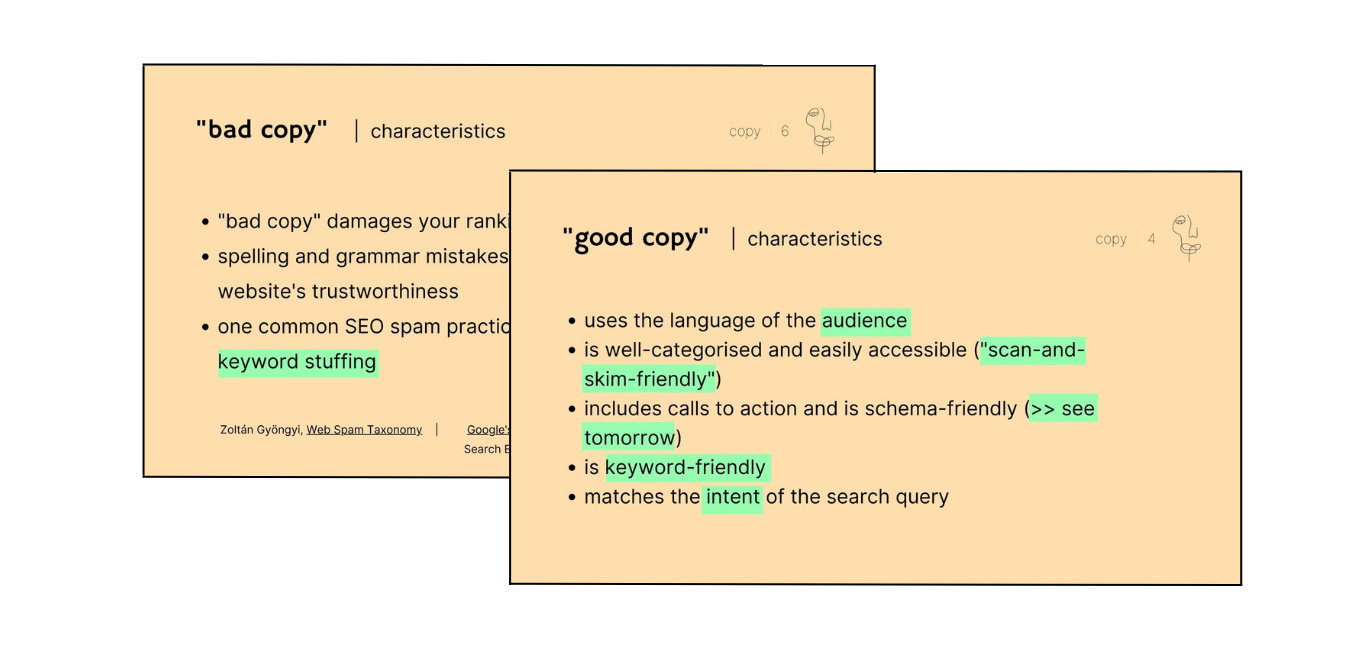 A sample of what our SEO training sessions look like.
An evidence-based approach
A good SEO strategy includes careful monitoring, review, and adjustments. The fruit of an implemented SEO plan are sometimes only visible months later, so we supply our clients with user-friendly spreadsheets that allow them to compile data on how they are doing. A monthly review of the data can tells them exactly which pages are performing well, which might need improving, and which changes have lasting effects.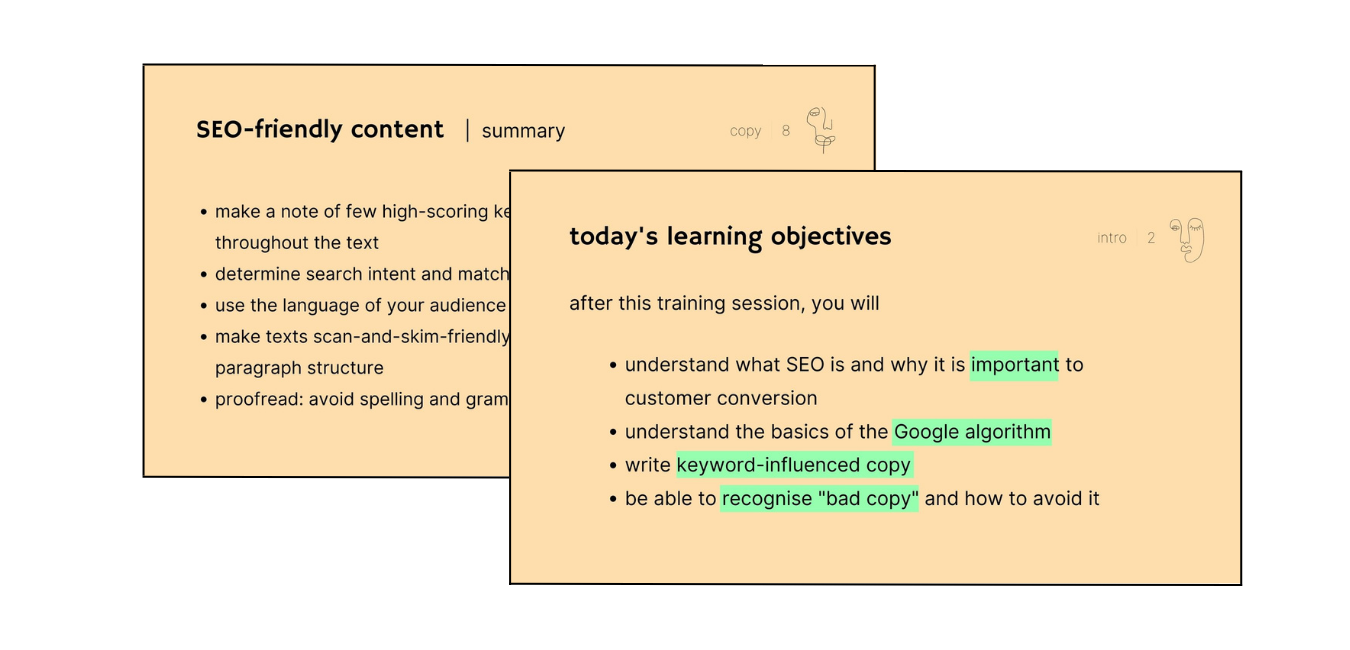 A sample of what our SEO training sessions look like.