Services:
content writing //
SEO //
Queer Web Design
(opens in a new tab)
is a rising star in the UK web design world, and we love their friendly and personable team for their delightful charm and high level of expertise. For their recent rebrand in autumn 2021, we wrote the new content for their website, reflecting recent changes in their mission and focus. Our copy communicates in all simplicity exactly what Queer Web Design does: creating beautiful and simple digital projects for the LGBTQ+ community.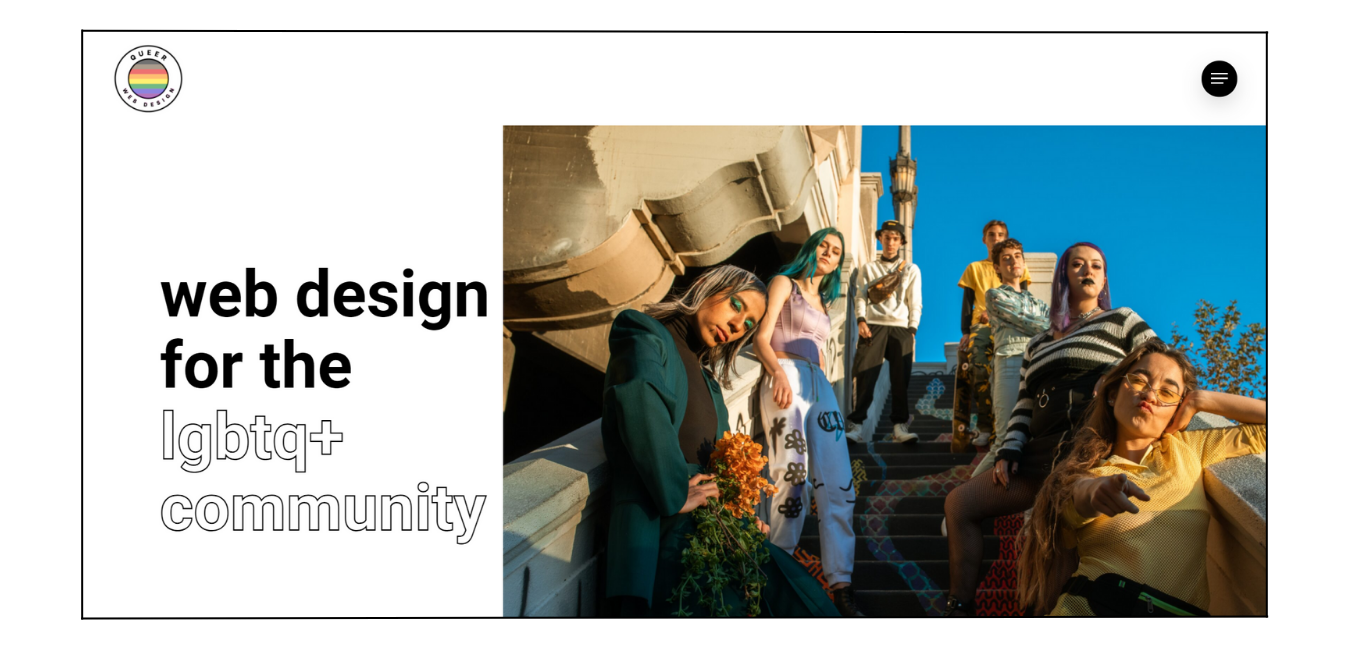 The homepage of Queer Web Design: a clean, minimal website with the agency's new tagline 'web design for the lgbtq+ community' immediately visible.
Thoughtful copy that communicates key messages with minimal text
Queer Web Design has very little text on their website, and as such was an even bigger challenge for us. How do we communicate a wealth of key messages, some of them with highly subtle differentiation, in only 10 words? It is a puzzle we love to solve, and we dived right into the challenge. The result is a simple and pleasantly flowing text that picks up a range of audiences (at least we'd like to think so ourselves), with a lot of thought behind it.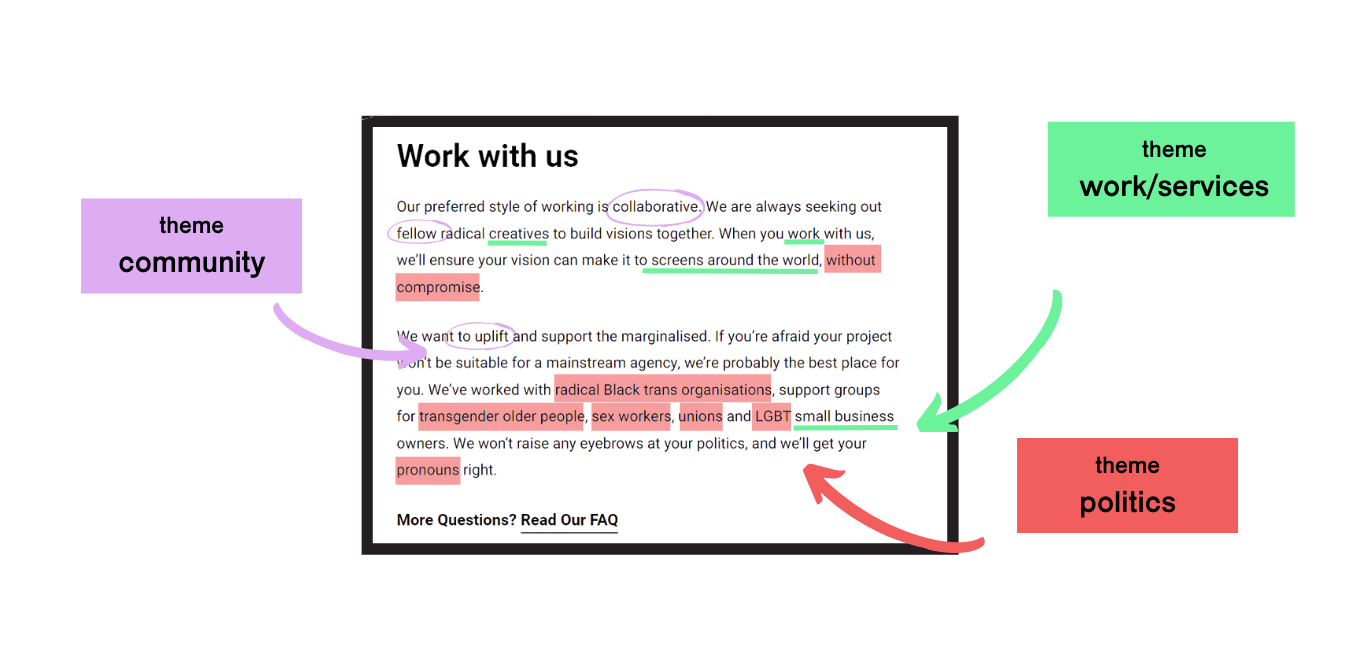 An example paragraph from the Queer Web Design website, with annotations showing the category that each key phrase falls into. Note how essential SEO keywords are hit organically.
Building a community for queer digital professionals
Queer Web Design is a generous platform for professionals, and we love having found this little community of digital professionals. As colleagues, we share contacts between each other and refer clients, in a stunning example of how a queer community can thrive online.